The Christmas spirit takes hold of all of us when December arrives. The streets are lit up, Christmas carols sound everywhere and Christmas events become an expected tradition during this season. However, organizing and managing a holiday event can be a challenge, especially if it is a large-scale celebration.
At Bracelit, we understand your needs and offer you the perfect solution to improve your event management this Christmas.
Read on to find out what we can do for you!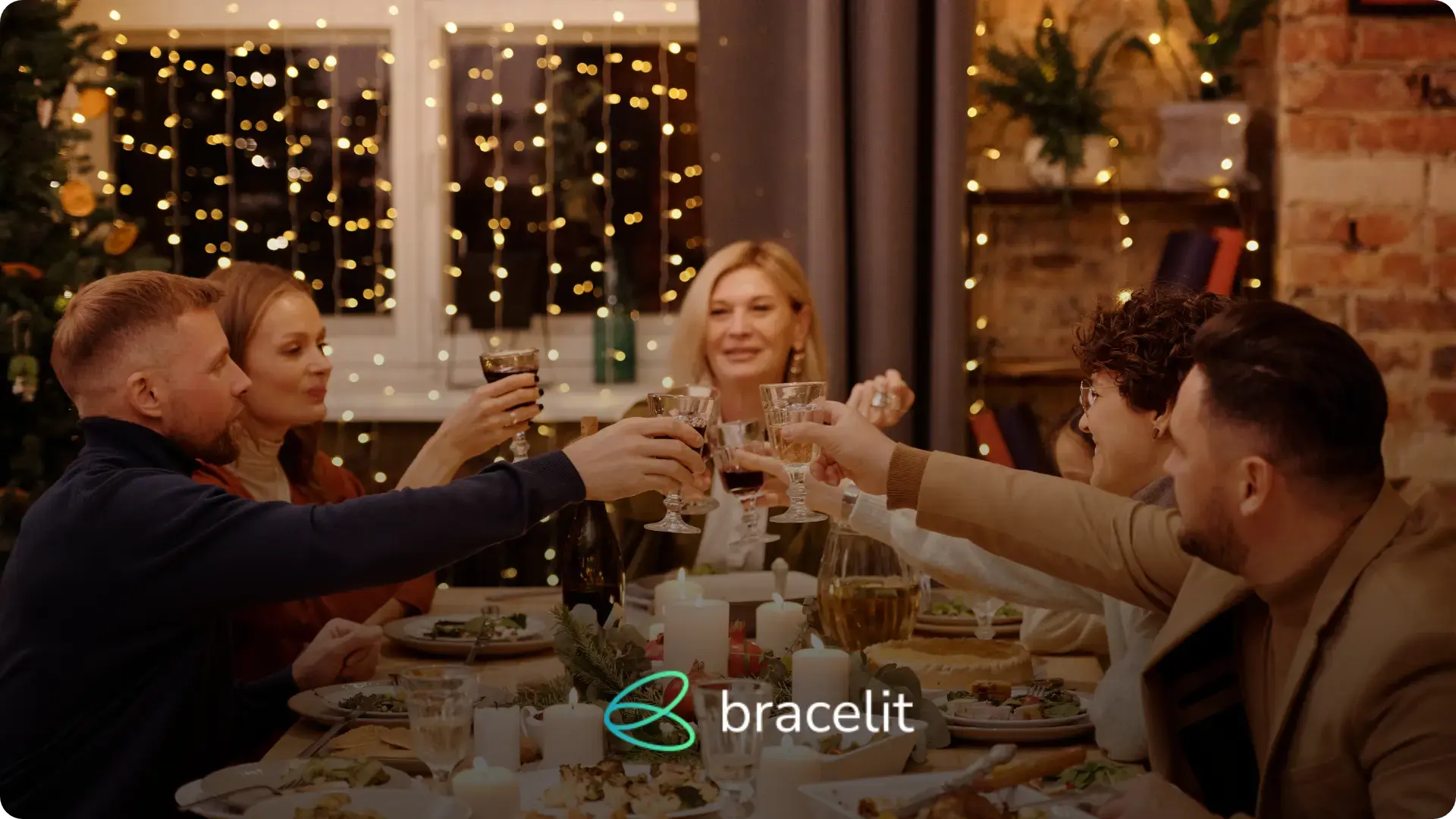 Invitation Management
One of the key aspects for the success of any event is the management of invitations. With Bracelit, you can simplify this process. Our technology allows you to create personalized invitations and manage your guest list efficiently. Plus, you can track in real time and send notifications to your attendees.
Personalized Wristbands to Differentiate Intolerant and Allergy Sensitive Guests
Your guests' safety and comfort are paramount. Bracelit offers personalized wristbands that not only function as a form of event identification, but can also differentiate those with food intolerances or allergies. This is especially important during holiday events where a variety of food and beverages are served. Organizers can customize it with colors to indicate guest restrictions to the catering staff.
NFC Technology for a Unique Experience
At Bracelit, we employ technology to deliver an unprecedented experience at your holiday events. Our wristbands are equipped with NFC chips that enable access management, attendee registration and activity control in a seamless and secure manner. You can also track in real time the influx of guests in different areas of the event, allowing you to make informed decisions on resource allocation and logistics.
Personalization and Branding to Build Loyalty
The holiday spirit is all about creating a unique event. At Bracelit, we offer you the ability to customize wristbands with your event logo or design. This not only creates a festive atmosphere, but also serves as a souvenir for your guests, which can increase satisfaction and brand loyalty.
Reduce the margin of error at your events.
In addition to the management of invitations and the identification of intolerant and allergic people, our wristbands can also streamline the overall management of your event. Thanks to them, you can get to know your attendees better, understand their needs and anticipate their wishes. As a result, our technology allows you to make more informed and strategic decisions.
Trust Bracelit's technology this Christmas.
In conclusion, holiday events are an essential part of the event, and Bracelit is here to help you better manage them. Our personalized wristband technology, invitation management and ease of access can make all the difference in the satisfaction of your guests and the success of your event - make this Christmas unforgettable!
For more information on how we can help you manage your holiday events, visit our website at [www.bracelit.es] or email us at contacto@bracelit.es.